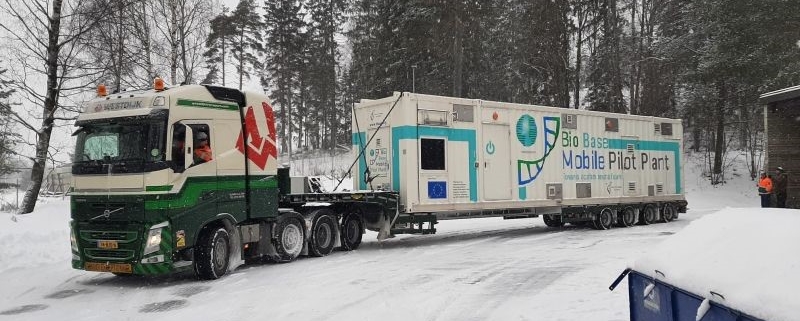 Last updates from the BioSFerA's pilot plant: after 2400 km over land and sea, the fermentation unit is now arrived in Finland.
The previous months steel mill manufacturer Arcelor Mittal Ghent was host to the Bio Base Mobile Pilot Plant (BBMPP), the fermentation mobile plant designed and constructed by Bio Base Europe Pilot. Now, in the framework of BioSFerA, the objective is to integrate the BBMPP with VTT's gasification unit. BBEPP and VTT will be responsible of integrating the BBMPP with VTT's facilities, followed by optimization of the operational parameters of the pilot process. Main objective is the scaling-up of the BioSFerA concept and the production of acetate via the gasification process and the following double-stage fermentation step.
For the rest of the year, the pilot scale process will be operated in collaboration between VTT's and BBEPP's engineers, until the finalization of the trials end of 2023.
Curious about the shipping process of the pilot plant? After the uncoupling of the unit from the steel mills off-gases supply and decommissioning of the other utilities, the BBMPP was shipped to Finland for a 2 weeks journey over roads and sea. The unit has just arrived at the Bioruukki site to start the first integration steps.
Some pictures of the BBMPP journey to the VTT's premises: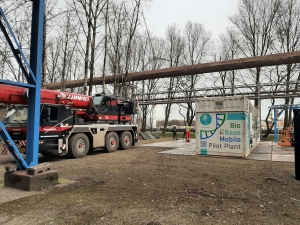 BBMPP at Arcelor Mittal's site during decomissioning.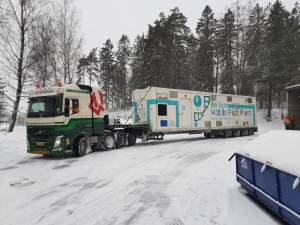 Bio Base Mobile Pilot Plant arrival at the Bioruukki VTT's site of installation.
More pictures and videos on the BBMPP's journey to Finland here.
https://biosfera-project.eu/wp-content/uploads/2023/03/BBMPP-arrival.jpg
600
800
Monica Risso
https://biosfera-project.eu/wp-content/uploads/2020/09/logo_colori.@2x.png
Monica Risso
2023-03-30 13:16:56
2023-03-30 23:55:11
March 2023: the BioSFerA pilot plant integration is starting!